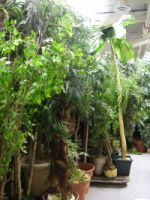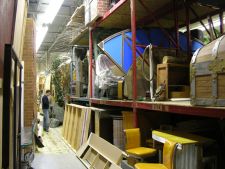 RENTAL
Our competent personnel will be pleased to assist you with any project, large or small. We strive to be as flexible as possible. Different options are available. You can choose to rent a complete set as a kit, or compose your own set by choosing individual elements from our vast warehouse. You can also choose to avail yourself of our design services and take advantage of our expertise.
SOS maintains an inventory of not hundreds, but thousands of decor elements such as doors, windows, stairs, floor coverings, backdrops, aircraft interiors, or accessories like trees, flowerpots, chandeliers, and podiums. There is no shortage of choices here.
CONSTRUCTION
SOS Décor owns a workshop dedicated to create the best decors, putting to your service professional workers in the domain. We have all the resources to build whatever you desire to create the perfect shooting or event. We have a 4000 square feet workshop reaching over 20 feet of height. To complete your demands, we have state-of- the-art tools, an extensive supplier network and a complete qualified team with many years of experience.
At SOS Decor, we offer many type of services such as carpentry, painting/false finish, sculpture, moulding, aluminum and steel welding, electricity and sewing services. Our goal is to create the perfect decors to satisfy your needs as well as your financial demands.
TRANSPORT
SOS offers a fast and professional transport service at very affordable rates. Our qualified and courteous personel will deliver your chosen sets and accessories to you almost anywhere in the province.
RECYCLING
You wish to discard a set? Be it a simple decor element, a small decor ensemble or a complete film or stage set. SOS is always looking for new elements to satisfy the diverse needs of its clients. SOS buys, transforms and recycles all form of set decor. Please do not hesitate to call us with any offers you may have.
Thank you for recycling, the environment concerns us all!